BHAVAN 50
Celebrating 50 grand years of The Bhavan in Londo

n


The Bharatiya Vidya Bhavan London is a dynamic cultural centre and has been at the forefront of Indian arts education in the UK since its establishment 1972 as a flagship Centre outside India. For the last 50 years, we at The Bhavan London have been delivering classical training in Indian dance, music, art history, yoga, and languages for students both young and old, Indian and non-Indian.
The Bhavan will be commemorating this special Golden Jubilee year from May 2022 until March 2023 with a year-long celebration of exciting programmes of music, dance, workshops, lectures, exhibitions, and Yoga activities.
For everyone that loves Indian Classical Arts
A MELANGE OF DANCE, MUSIC, AND ART
ARTISTS
Immerse in plethora of art showcasing the bets of artists across Indian classical Arts
STUDENTS
Learn from some of the senior most Gurus.
YOUTH
Indulge your creativity with workshops and events
AUDIENCE
Celebrate with us with performances, art exhibitions, and workshops tailored to suit various tastes.
BHAVAN 50 EVENTS
BOOKINGS OPEN
'GAANER BHELAY JAYATI'
An evening of music with Jayati Chakraborty and team
Sun, Sept 4, 6.30 pm | £15/£10
Jayati Chakraborty, an exponent of Bengali songs with her team of musicians presents an evening of Bengali music, showcasing the variety within the genre. Join us to soak up the beauty of Rabindra Sangeet, Modern Bengali songs, and Bengal folk songs.


Presented by Ruby Bunker


Jayati Chakraborty – Vocal
Subir Chakraborty - Tabla
Subrata Banerjee - Guitar
Kunal Chakraborty - Keyboard
Kamal Chatterjee - Octapad & Percussion
MAHALAYA

Ruby Bunker presents a traditional 'Mahalaya', as part of Bhavan's Golden Jubilee celebrations. Join us for an evening of soulful music featuring renowned artists from London and India. Please contact us at our reception on the performance day to make further donations to the Bhavan and its activities.
KUCHIPUDI DANCE WORKSHOP BY BHAVANA REDDY
Fri, Sept 23, 6.30 pm – 8 pm
Sun, Sept 25, 12 pm – 1.30 pm


Acclaimed dancer Bhavana Reddy will teach a Kuchipudi workshop at The Bhavan. The workshop is open to all levels.
Students will get to understand a few basic nuances of the art form of Kuchipudi and have the chance to explore its intricacies.
SOLO KUCHIPUDI PERFORMANCE BY
BHAVANA REDDY
Sat, Sept 24 | 6 pm | £15, £10


Bhavana Reddy presents a solo Kuchipudi performance at The Bhavan London.
The evening will feature the distinct features of the form of Kuchipudi and a few special choreographies.

ABOUT THE ARTIST:
Bhavana Reddy is one of the foremost Kuchipudi dancers of her generation. Daughter of Raja Radha Reddy, she has presented concerts and workshops in prestigious organisations, embassies, and consulates of India all over the world to critical acclaim. She is the recipient of the 'Bismillah Khan Yuva Puraskar' amongst other awards and a choreography grant from the legendary European choreographer Jiří Kylián's Foundation.
SAMMILAN – A BHARATANATYAM AND KATHAK JOINT WORKSHOP
Sat, Sept 24 | 12 pm – 1.30 pm | £5/free for Bhavan students

Join us for a unique dance workshop that looks at the similarities of Bharatanatyam and Kathak. Open to students of both dance forms, students will have the opportunity to understand the methodology of the two dance forms and learn how a single piece of music can be choreographed and expressed in the two different forms.
This workshop will be taught by Guru Shubha Dhananjay, assisted by Maya Dhananjay and Mudra Dhananjay.


Smt. Shubha Dhananjay is one of the foremost dancers from Bangalore, India of her generation, equally proficient in Bharatanatyam and Kathak. Trained under Guru Srinivas in Bharatanatyam and Guru Maya Rao in Kathak, she has carved a luminous career spanning over 35 years in which she has performed extensively across the world, trained hundreds of students and presented several solo and ensemble thematic presentations to critical acclaim. The workshop will enable students to learn from her unique methodology and perspective of looking at and performing Bharatanatyam and Kathak.
Maya Dhananjay and Mudra Dhananjay , her daughters and disciples with extensive training in both dance forms, will assist her in the workshop.
'NRITHYA SANDHYAA' BY UPAHAAR SCHOOL OF DANCE
Sat, Oct 1 | 6pm |£17/£12 (£15, £10 if booked online. Use code BHAVAN 50 to book)
One of the core philosophies of Upahaar is that dance & music enhances one's mental and physical health and can therefore be learnt and performed at any age. The school aims to bring Indian classical dance to every sector
of the community through its various activities and events, highlighting the organisation's commitment and dedication to promoting arts.


ABOUT THE ENSEMBLE
The Ensemble is a semi-professional core group of well-trained dancers who undertake intensive training, and will present an evening of natyam in at least two of the three styles taught at Upahaar. The Ensemble present both traditional Margams as well as thematic productions. They have performed in prestigious venues across the UK, including the British Parliament, the Queen's Gallery (Buckingham Palace), and the British Museum. They have also performed internationally. Through regular presentations, they reiterate Upahaar's objectives of promoting the arts and making it available to one and all.
BHAVAN PRESENTS - ELEMENTAL GODDESSES
Sun, Oct 2 | 11.30 am | £12

Bringing Goddess and earth systems together, building bridges
between faith and climate action through art.
Elemental Goddess is a live performance of new solo choreographies drawing from rich diverse performance traditions of India.


Chamundeeswari Kuppuswamy - Bharatanatyam
Mathangi Keshavan - Bharatanatyam
Debanjali Biswas - Manipuri
Amrita Jayakrishnan - Kuchipudi
Ranjitha Chowalloor - Mohiniattam
KALAKSHETRA IN LONDON
October 7, 2022, 6:30 pm :
Talk by Revathi Ramachandran, Director, Kalakshetra Foundation

October 8 – 13, 2022:
Intermediate and General Level courses delivered by Dr. Jyolsana Menon, Professor, Kalakshetra Foundation


The Bhavan is delighted to be part of this new initiative - a new journey in shaping skills and knowledge in Dance Practice by Partnering with Kalakshetra to deliver the techniques and the core principles of the Kalakshetra Methodology.
Through this exclusive collaboration we can provide an opportunity to work with the source teachers and experience the Kalakshetra methodologies here in the UK.

OBJECTIVES
• Enable the current generation of dancers to engage directly with the source material and teacher from Rukmini Devi's direct Lineage.
• Enhance existing learning processes and present new ways of looking at and exploring material that may already be well known.
• Explore the contemporary relevance of Rukmini Devi's choreography.
• Support teachers to refresh their Repertoire and an opportunity to engage with the senior professor and connect to the Institute.
A certificate of participation will be offered to all attendees.

OPEN TO ALL DANCERS
Minimum 3 years of experience
LIMITED SPACES AVAILABLE *
To avoid disappointment, please book in advance
ANY FURTHER QUERIES PLEASE WRITE TO
STELLA SUBBIAH - stella@bhava
n.net

Dates, Timings and Prices

INTERMEDIATE SESSIONS
TECHNIQUE CLASS | RUKMINI
DEVI'S CHOREOGRAPHY FROM SOURCE |
PRACTICAL AND VISUAL INTERPRETATION OF RUKMINI DEVI'S CHOREOGRAPHY THROUGH ORIGINAL VIDEOS OF HER DANCE-DRAMAS
Sat Oct 8 and Sun Oct 9
10.30am – 11.50am | 12 pm – 1.30 pm
10.30am – 11.50am | 12 pm – 1.30 pm
TECHNIQUE AND SEQUENCING OF ADAVUS | PRACTICALS
Mon Oct 10, Wed 12, & Thur 13
6.30 pm – 8 pm

PRICING
Single weekend session - £30
Single weekday session - £20
All 5 Intermediate sessions - £100
TEACHERS' REFRESHER SESSIONS
REVISITING BHARATANATYAM PEDAGOGY OF KALAKSHETRA Theory and Practice
(All dancers/dance practitioners welcome)
Tue Oct 11
11 am – 12.30 pm | 2PM – 3.30 PM
PRICING
£30

FULL WEEK PACKAGE (Includes all intermediate sessions and teachers' refresher session) - £130
SOLO KATHAK RECITAL BY MAYA DHANANJAY
Sun, Oct 9 | 6 pm | £12 (£10 if booked online. Use code BHAVAN 50 to book)
Young danseuse Maya Dhananjay presents a solo Kathak recital. The evening will feature 'Nrithyabandhas', traditional pieces of the Kathak repertoire.


Maya Dhananjay has been into the sacred dance form of Kathak and
Bharathanatyam since her birth under the able guidance of her mother
and teacher, Guru Shubha Dhananjay, Artistic director of
Natyantharanga, Bengaluru, India. She also received intensive training
under Guru Smt. Geethanjali Lal and Sri Raghavraj Bhatt.
She is a graded artist for the National Broadcast Media Doordarshan in
both Kathak and Bharathanatyam forms. She has achieved her
proficiency/ Videath qualification in both the styles as well. She has
extensively performed at various prestigious platforms across India,
USA, Dubai, China, Malaysia, Indonesia and UK for which she has been
entitled many awards. Maya also practices Odissi dance with equal
grace and charm.
She is an engineer, an MBA graduate and currently sharing her love for
art and culture through youth and community development projects as
a Lead Culture Artist at Young Asian Voices, Sunderland UK.


"Dance is that unfathomable human experience which can never be
suppressed", says Maya and that, there's a constant growing need for
that direct contact with life which is felt through DANCE!!
SITAR AND SAROD JUGALBANDHI – THE MOHAN BROTHERS
Sun, Oct 16 | 6pm | £17/£12 (£15, £10 if booked online. Use code BHAVAN 50 to book)
The Bhavan presents a scintillating evening of the best of classical instrumental music. The Mohan brothers Lakshya Mohan and Ayush Mohan present a jugalbandhi concert of Sitar and Sarod. The first Indians to perform at the Grammy Museum at Los angeles, the brothers have achieved critical acclaim for their art.

They will be accompanied by Pt. Rajkumar Misra on Tabla and M Balachandar on Mridangam.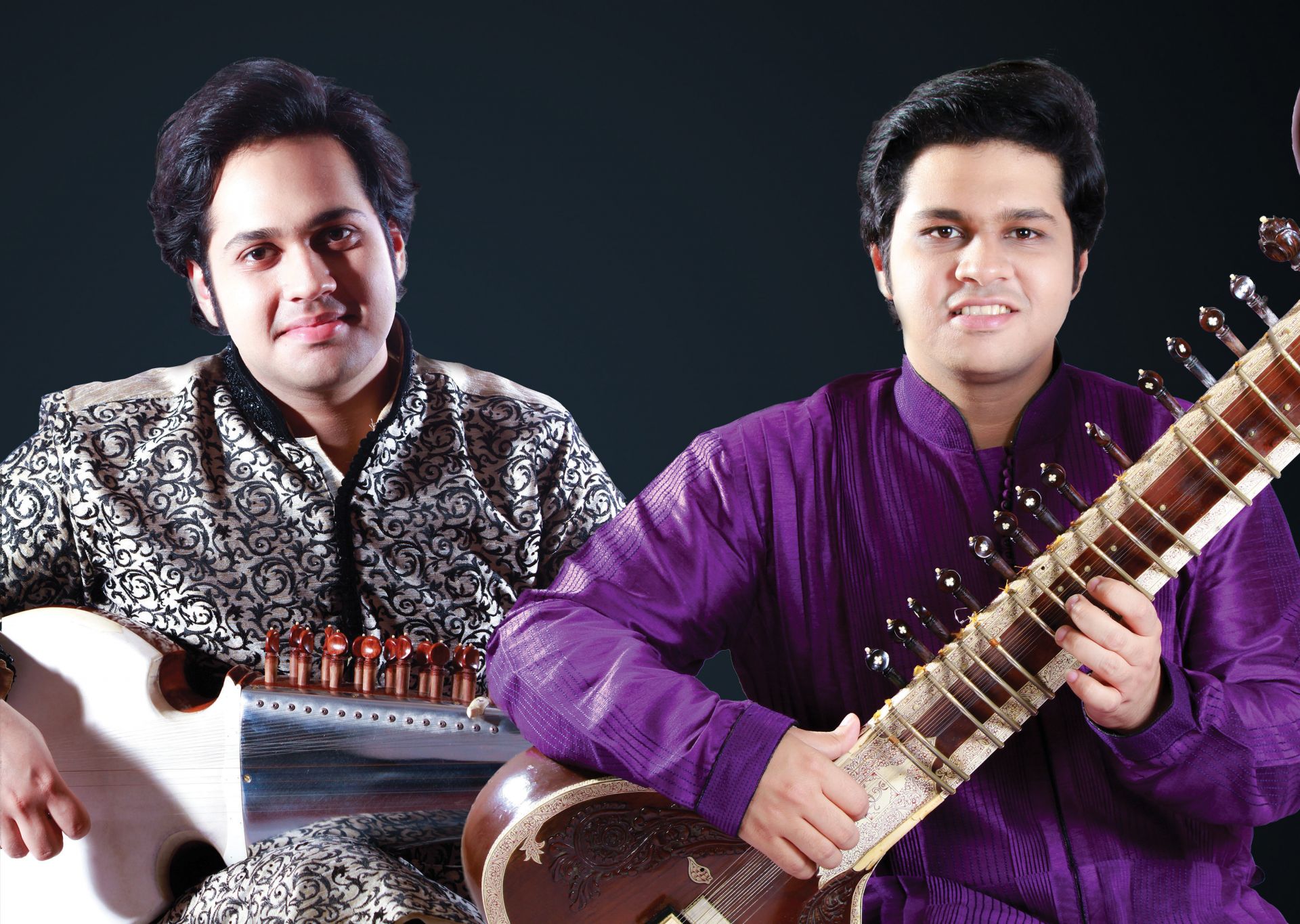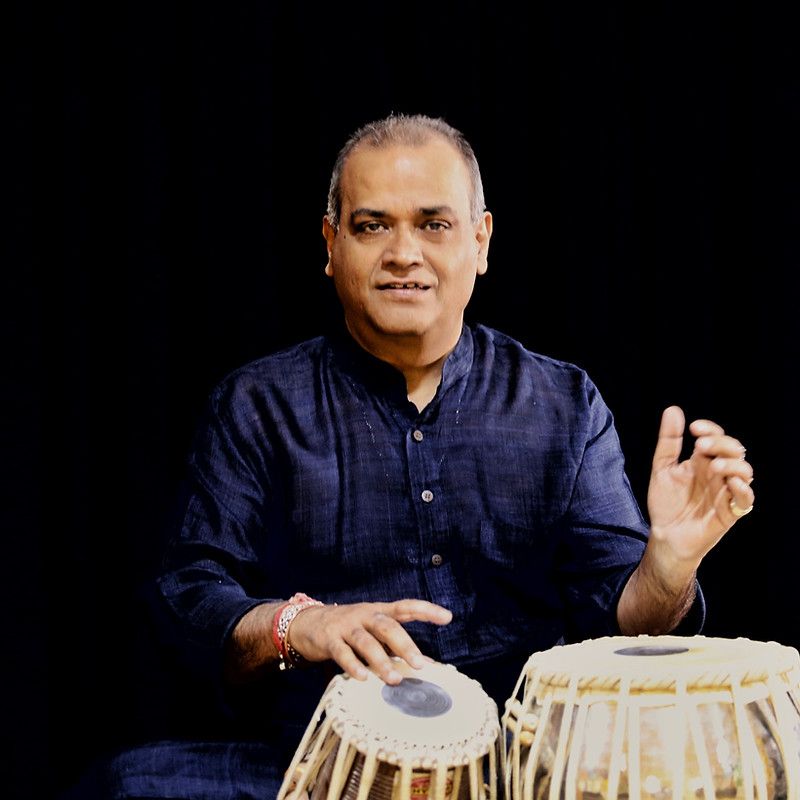 UPCOMING EVENTS
The Bhavan's SUMMER SCHOOL
Sat 16 July - Sun 7 August

TUTOR PERFORMANCES
Sun July 17 - Sat July 31

SUMMER SCHOOL FINALE
Sat August 6 & Sun August 7

UPAHAAR SCHOOL OF DANCE
Sat Oct 1

DURGASTAMI
Mon Oct 3
GLIMPSE INTO OUR UPCOMING GALLERY EVENTS
PAST GOLDEN JUBILEE EVENTS
'The Art of Tabla' - Recital and lec - dem with
PT. SANJAY MUKHERJEE *CANCELLED
Recital - Sun June 26 | 6:00 pm | £20/£15
Lec dem - Sat June 25 | 11am - 12 pm (inc in the ticket
)

NOTICE - DUE TO TRAVEL COMPLICATIONS AND UNAVOIDABLE CIRCUMSTANCES BEYOND OUR REACH, WE UNFORTUNATELY HAVE HAD TO CANCEL BOTH THE EVENTS - THE LEC - DEM ON SAT, THE 25th OF JUNE AT 11 AM, AND THE RECITAL ON SUNDAY THE 26TH OF JUNE.
WE APOLOGISE FOR THE LAST MINUTE CANCELLATION AND ANY INCONVENIENCE CAUSED.

ALL TICKET HOLDERS WILL BE REFUNDED FOR THE TICKETS PURCHASED


The Bhavan is proud to present a first of its kind event – 'THE ART OF TABLA'.


Featuring a stalwart of the Farukhabad Gharana, the maestro Pt. Sanjay Mukherjee accompanied by Sri Hiranmay Mitra on Harmonium, the event offers a unique opportunity for all to witness the precision and the rhythmic vitality of the Tabla.
This is a wonderful opportunity to watch a performance as well as attend a lecture demonstration by the artists and interact with them.
RUKMINI VIJAYAKUMAR PRESENTS - TALATTU
Saturday, May 21 | 6:00 pm | £25/£20/£15
Raadha Kalpa Dance Company presents – Talattu – a mother's song and a lover's farewell
By Rukmini Vijayakumar


Talattu addresses two very strong bonds of love that we share in our lives – the bond between a mother and child and the bond with a lover. The two bonds are very different, and we are seen very differently by these two very important people in our lives. Talattu takes the examples of Yashodha and Radha and their love for Krishna. It shows their personal journeys of joys and sorrows and how they deal with Krishna's departure in very different ways.
Parents give up a part of themselves from the time a child is born. Both men and women take on the joys, sorrows, victories and defeats of their children as their own. The role of a parent is immense in the growth of a child and the emotional attachment that parents have to their offspring is incomparable. This relationship of caregiver and child is immortalised as Yashoda and Krishna in Indian mythology. Their relationship is nuanced with the complexity of Yashoda being Krishna's adoptive parent. Yashoda's sense of ownership is questioned when she realises that Krishna is not her own son. Talattu, addresses the complexity of this relationship and the love that permeates through this confusion.
The second relationship that is explored in Talattu is that of a lover. The bond of love is the strongest bond that one shares in life. The romantic relationship offers comfort, and togetherness. The ability to sacrifice for another within this relationship is paralleled with the idea of spiritual surrender.
'FINDING SHIVA' - Q&A with RUKMINI VIJAYAKUMAR
Saturday, May 21 | 7:45 pm - 8.15 pm | Entry free for performance ticket holders
Join a candid conversation and Q&A session with Rukmini Vijayakumar about her new book publication 'FINDING SHIVA'.
A book that strives to give you a glimpse into the
inner journeys of the performative experience, Rukmini's new book has seen great acclaim.

The conversation will be lead by dancer/choreographer/teacher Stella Uppal Subbiah. The session will follow her performance of 'Talattu' (details above). Entry is free for all ticket holders of the performa
nce.
Finding Shiva
After high schoo
l, I
was not sure about whether I should pursue dance or a technical subject. Awaiting clarity, I spent many months considering my options.
While I was in the midst of this confusion, someone asked me, "What brings you closer to yourself?" I didn't respond immediately, but in my mind the answer was clear. "Dance brings me closer to myself," I thought. It was such an odd question, yet strangely it influenced a life decision. How can one be closer to or farther from oneself?
I knew that dance would begin to reveal something to me at some point in time, but I wasn't sure of what this thing would be. The act of dancing holds something within it that I wanted to discover.
What if I could imbibe my life with the clarity of thought, precision, control and simultaneous surrender that I am able to wield as a performer? Wouldn't life change inexplicably for the better?'
- Rukmini Vijayakumar

*SOLD OUT*
ADAVU EXPLORATIONS -BHARATANATYAM WORKSHOP WITH RUKMINI VIJAYKUMAR
Tue, Wed, Thur May 17, 18, 19 | 6 pm – 8.30 pm | £100 for all 3 days | £40 per day

This 3-day workshop is a unique opportunity to learn from Rukmini Vijaykumar and get a glimpse into her unique approach to Bharatanatyam. The class will work with the traditional adavu system (the basic movement sets of Bharatanatyam) and see how one can find different ways of utilising the adavu in sequencing and choreography by changing some essential parameters.

* Open to intermediate and advanced students.

*SOLD OUT*
LALGUDI KRISHNAN & LALGUDI VIJAYLAKSHMI
Saturday, May 28 | 6:00 pm | £20/£15
A scintillating recital by the Violin world's giants Sri. Lalgudi Krishnan and Smt. Lalgudi Vijaylakshmi.
Join us for a recital to soak up the Lalgudi Bani.

Accompanists - M. Balachandar on Mridangam, Pirasanna on Ghatam

* EARLY BOOKINGS OPEN *
LALGUDI PATHANTARA -
A 2-day workshop on Lalgudi compositions.
Thur May 26 & Fri May 27 | 6 pm - 8 pm | £40 for 2 days / £25 per day

Join this two day workshop and learn with the maestros Lalgudi Krishnan and Lalgudi Vijaylakshmi.

Day 1

On the
first
day, the students will work with a Tyagaraja Krithi with notations, and delve deeper into the nuances of 'Manodharma', or improvisation within Indian Classical Music.
On the second day, students will learn a Tana Varnam and conclude
with a
Thillana composed by Sri. Lalgudi Jayaraman, and have the opportunity to learn from the lineage.
SHRADDHANJALI TO
PT. BIRJU MAHARAJ
BY PADMASHRI
PRATAP PAWAR MBE
'Celebrating P. Shree Pawar's 80th birthday and 65 years of dancing'

Sunday, May 29 | 6:00 pm | £20/£15
Padmashri Pratap Pawar MBE - India's divine
dancer - turns 80 this year
. Still dancing after 65 years, Pawar has created this celebratory work honouring the spirit of his Guru, Padmavibhusha Pt. Birju Maharaj.

This work is commissioned and produced by Sri Balbir Singh.
* EARLY BOOKINGS OPEN *
'SHRADDHANJALI'
A tribute to Bharat Ratna
Lata Mangeshkar by
Smt. Swati Natekar
Sun
, June 5 | 6:00 pm | £25/£20/£15
Renowned artist Swati Natekar presents a very special collection of immortal songs of Bharat Ratna Lata Mangeshkar, who has left a huge treasure behind. The evening will feature songs ranging from Classic Bollywood (40's to 90's), raag based film songs to melodious Ghazals.

ACCOMPANISTS:
Sunil Jadhav : Keyboard/Accordion

ABOUT SWATI NATEKAR
The voice behind hit songs like Nadia (with Nitin Sawhney), Khwaab (with Niraj Chag) & Jakatta American Dream (#3 in UK main charts), Swati Natekar is one of the most respected voices in Indian Music in U.K. Swati is the daughter and disciple of renowned Hindustani Classical academic & scholar Dr. Smt. Sushila Pohankar. She is also known for her collaborations with Ustad Zakir Hussain, Talvin Singh, Craig Armstrong, Sonu Nigam & Muzaffer Ali. She has released several acclaimed albums and has performed extensively at reputed international venues. Swati has recorded "Vaishnav Jan" to represent U.K. for the 150th year of Gandhi Jayanti. Also, she composed & sang poetry for an exhibition at The Queen's Gallery, Buckingham Palace, London.

This event is supported by Krybaby
Join us now

Be the first to know about all our Bhavan 50 events.
Subscribe to our Newsletter