THE HOME OF INDIAN ARTS
Where the students of today become the Gurus of tomorrow
FLUTE CLASSES AT THE BHAVAN

PLEASE NOTE, ALL FLUTE CLASSES AT THE BHAVAN ARE CURRENTLY NOT RUNNING DUE TO UNAVOIDABLE CIRCUMSTANCES.
WE HOPE TO RESUME AT THE EARLIEST POSSIBLE. KINDLY CHECK BACK FOR UPDATES ON OUR WEBSITE AND SOCIAL MEDIA.

'TASHER DESH' - LAND OF CARDS
- Dance drama
Sat 23 Sept | 6.30pm – 8.30pm | £25/£15/£10 |
For tickets contact - 07900968258
ATMASPHERE in CONCERT
featuring RENU GIDOOMAL
Sun 24 Sept | 6pm – 8pm | £27/£22/£17 (£25/£20/£15 if booked online. Use code BHAVAN50)
Indian Folk (Garbha) Weekly class -
Taught by Sharena
Date: 4 Mondays ( 25/9, 2/10, 9/10 and 16/10)
Time: 7pm - 8.30pm | £32 (block booking only for 4 sessions)
"AAJE ROKDA NE UDHAAR KAALE"
Thur 28 Sept | Dinner 5pm | Show starts 7pm | £25/£20/£15

TICKET DETAILS IN THE FLYER
Heritage Connect Presents 'PARAMPARA -
THE TRADITION'
Arya with Pt. Chiranjeeb Chakraborty
Sat 30 Sept | 6:30PM to 9:30PM | Doors Open at 6.15 PM
 | £25/£20/£15


THE BHAVAN in association with
THE NEHRU CENTRE presents
MULTI-LINGUAL MEHFIL (KAVI GOSHTHI) - I
Tue 3 Oct | 6:30PM for 7:00PM, The Nehru Centre | Free, registration required (via Nehru Centre website)


RUHAANIYAT - SOULFULNESS |
THUMRI WORKSHOP STUDENT SHOWCASE
Fri 6 Oct | 6:00PM - 8:00PM | Entry free


Sajali Roy presents
Tagore's GITANJALI
Sun 8 Oct | 6:00PM to 8:30PM (15 minutes interval. Refreshments available to buy) | £22/£17 ( £20/£15 if booked online. Use code BHAVAN50)


A FASCINATING INSIGHT INTO INDIAN GODS/GODDESSES AND FESTIVALS - a journey to know yourself better.
Talk by Dr. PRIYA VIRMANI
Wed 11 Oct | 6pm - 7pm | £10 | refreshments included


HARMONIUM WORKSHOP by DR. RAVINDRA GURURAJ KATOTI
Sat 14 Oct | 11 am - 12.30 pm | £5


OUR VISION
As the largest center for classical Indian arts and culture outside India, The Bhavan is committed to ensuring the rich artistic and cultural heritage of India is alive and available to all.
Unique Performance Opportunities
From small ensembles and concerts to performing at the most prestigious venues in the UK, The Bhavan offers incomparable stage experience for performers at all levels. There are even opportunities for international tours at the highest level.
BENEFITS OF OUR TRAINING PROGRAMS
The UK's top instructors with visiting guest teachers from around the World
PRACTICAL APPROACH
Our practical training courses are carefully structured to take you from complete beginner to advanced level in the shortest possible time. The only limitation is your dedication!
VIBRANT COMMUNITY
Learning is more fun with friends, especially when it comes to performances and concerts. The Bhavan is as much about community spirit as it is individual progress. Come join us.
FOR YOUR CAREER
If you are a looking for professional level support then we have the highest qualified teachers in the UK.
Let The Bhavan help you reach higher than ever before.
CORONAVIRUS NOTICE
We are open! Classes start again from September '21 and full-time classes will be available in-person and have some online facility.
Please note, COVID restrictions will be in place and this includes NO FOOD SERVICE in the canteen.
Spring Term : Sat 6 Jan - Thur 28 March 2023
Summer Term : Sat 6 April - Thur 11 July 2023
Join the community

STAY CURRENT.
SUBSCRIBE TO OUR NEWSLETTER
Thank you for subscribing! You can unsubscribe at any time. Please check your spam mail.
one-click unsubscribe

tips, deals and offers

quality content

Stay up to date
KIND WORDS FROM OUR STUDENTS... :)
"This short course reminded us how versatile guruji's knowledge is. Not only did we learn the scales and their names in Western and South Indian music, but the compositions he carefully selected from his own compositions and his gurus', we could see the different styles of music while using the same scale. Having a fellow student who played different instrument than sitar was a new experience for me."

RAMA
Sitar Short COurse
2021
"Summer School has given students a fantastic opportunity to really absorb and engage with something that they love, something that is very much part of their soul. Dance has fantastic health benefits, from a physical and also a mental health and well-being perspective. There couldn't be a more apt time for people to be doing what makes them sane and what makes them happy in this quarantine world."

LaksHmi
Bharatanatyam Summer School
2020
"The creativeness that you guys are coming out with to help your students, like they can practice in their square yard and do what they need to do is fantastic. Normally we are all practising together and we get to feel Guruji's groove. Being able to get that across online, from the student's point of view, to come from nothing and that emptiness to having that for our mental health and having that relationship of 'you can improve' is fantastic."
Deeptarka
Tabla Summer School
2020
Thank you to our Sponsors
The work of The Bhavan would not be possible without the support of our many sponsors and donors.

If you would like to help The Bhavan bring Indian cultural activities further in to the community then please visit our Sponsor Page: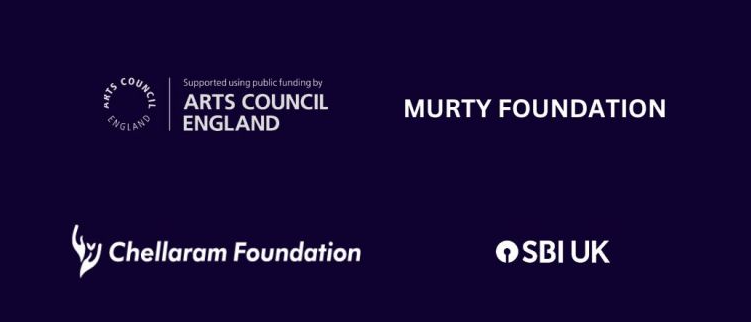 Our gratitude to The Kamini and Vindi Banga Family trust for their support and sponsorship of our much loved annual
Ravi Shankar Memorial Concert Series.