ODISSI WORKSHOP
with
SRIRADHA PAUL
Odissi Workshop
Dates & Times
Sat 23 Oct : 12:00 PM - 2:00 PM | £20


The
workshop
is offered at The Bhavan. Online option is also available.
WHAT IS TAUGHT - Brahmari and Chari and application of these in an arasa.
Sriradha Paul is an Odissi dancer & an Erasmus Mundus scholar in dance studies. She recently completed her post-graduation from the University of Roehampton, London. She is the disciple of Guru Bichitrananda Swain, Rudrakshya foundation in India.
She started her training under Guru Poushali Mukherjee.
She has been practising Odissi for more than twenty years. She has received senior and junior national scholarship in Odissi under the Ministry of Culture, Govt of India, empanelled artist at ICCR and SPICMACAY Doordarshan graded artist. She conducted workshops across India, Hungary and USA. She has performed extensively in India and outside- UK, USA, Sweden, Hungary, China, South Korea, Sri Lanka and Bhutan. By using the vocabulary of dance she has worked extensively with the human trafficking survivors , prison inmates and marginal communities of India. She has worked with artists from Bangladesh on storytelling & border narratives project under US consulate Kolkata.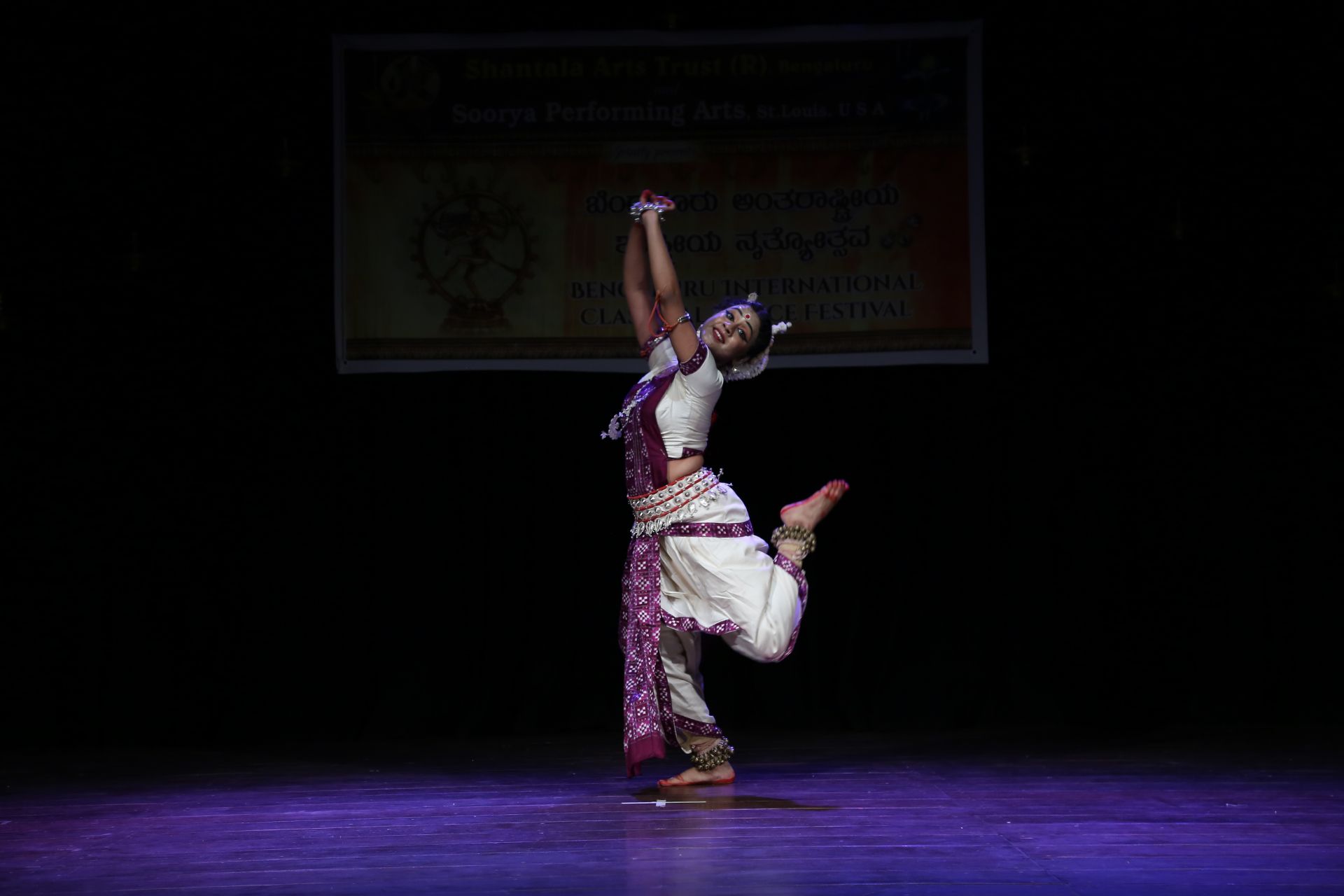 Sign up Now
There are limited spaces, so please sign up now to secure your place