VIOLIN WORKSHOP
with
Balu Raghuraman
Violin Workshop
Dates & Times
Mon 25 Oct - Fri 29 Oct: 10:00 AM - 11:00 AM |
£100
The
workshop
is offered at The Bhavan. Online option is also available.
WHAT IS TAUGHT -
This is a workshop for beginners. The basic techniques of Indian Classical Violin will be taught included holding the violin and the position of fingers. Complete beginners welcome.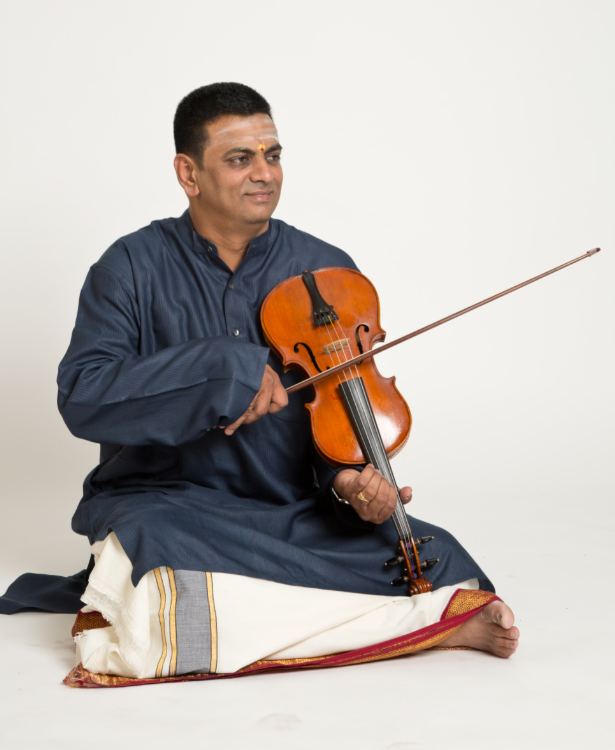 A Fellow of Trinity College, London, Balu Raguraman is a talented Carnatic violinist who has performed extensively around the world, including appearing with musicians from Western classical, jazz and African music traditions. He is known as an innovative and adaptable musician who has worked with some of the greatest maestros of our time including the famous Dr. Balamurali Krishna, Dr. N Ramani, and Umayalpuram Shivaraman. He is also involved in The Bhavan's special music series "Bhinna Abhinna", a collaborative project featuring musicians from different genres and styles.
Sign up Now
There are limited spaces, so please sign up now to secure your place