SUMMER SCHOOL '21
12th July - 1st August 2021

THE MOST AWAITED SUMMER INTENSIVE IN INDIAN CLASSICAL ARTS

WEEKDAYS - ONLINE | WEEKENDS - LIVE CLASSES
(ONLINE OPTION AVAILABLE)
Summer School & Coronavirus
Official guidance now mandates that full lifting of COVID restrictions will not take place until at least 19th July 2021. We therefore confirm that all classes until at least that date will be held ONLINE ONLY.

If the lifting of restrictions is further delayed, then classes after the 19th July 2021 may also have to run online. It is possible that further guidance may not be released until the last minute, so please look out for email confirmations and newsletters.
We have had to accept that plans for activities this summer will have to be flexible and we will continue to communicate with you when if and when any changes are made.
We thank you all for your continued patience as we navigate the ever-changing landscape of the COVID world and deeply appreciate your support and engagement with Indian Arts!
The Bhavan
What will I learn?

Further details of each class are given below. Teaching materials will be tailored to the abilities of the attendees.

Which Class is for me?

Most full-time subjects will be running three levels of instruction depending on your previous experience:

Intermediate - Minimum 2 years training
Advanced - Between 2-4 years training
Master - At least 4 years training, strong performers & professionals

Timetable
Start Date: Monday 12th July 2021
End Date: Sunday 1st August 2021

Full-time courses will follow the timetable below: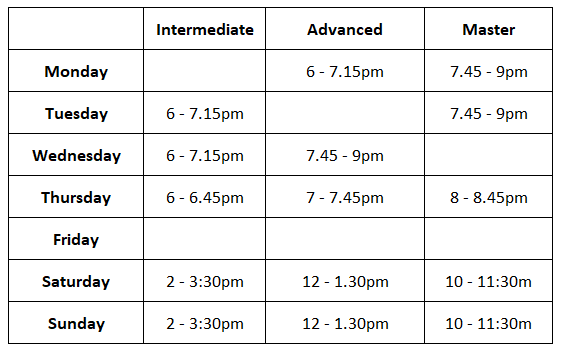 Please note:
To avoid large numbers of students arriving at Bhavan at the same time, the start and finish times for some classes may adjusted slightly from the times given above.

Some subjects are running as short courses. Timings and Dates for these are given separately.


D
iscounts
Discounts are available for booking of multiple courses:


5% discount for 2 courses or levels booked together

10% discount for 3+ courses or levels booked together


If you would like to utilise a discount, please contact bihari@bhavan.net who will guide you through your booking.
IMMERSE IN THE ARTS
Choose from 12 different classical genres in dance, music, instrumental, languages
IMPROVE YOUR SKILLS
Learn from the highly most sought after resident Gurus of Bhavan
INTERACT WITH CREATIVES
Meet like minded creatives and artists during the course
Mostly patronised in India's northern states, Hindustani (North Indian) vocal music is one of the popular categories of Indian classical music and in recent years it has drawn international audiences around the world. The best-known and most popular Hindustani vocal form, known as "Khayal" (Persian word meaning "imagination") is a heavily ornamented and partly improvised song-style which has also given rise to many popular light-classical genres such Thumri and Ghazal.


The Bhavan's resident teacher Chandrima Misra will introduce songs in 2-3 ragas including Bhajans. Masters classes will include Thumri.
Course Tutor - Smt. Chandrima misra
A fellow of Trinity College, Chandrima Mishra trained with Ustad Munawar Ali Khan, one of the most sought-after teachers of the Patiala Gharana and Vidushi Sanjukta Ghosh.


A career highlight for her was working with the world-famous late Pandit Ravi Shankar on a project involving Indian as well as Western musicians at Dartington Hall, Devon, in 2003.
Belonging to the North Indian classical tradition, the sitar is South Asia's most famous plucked string instrument on the world stage. It was the first one to be widely heard and recognised in the West through the appearance of late Pandit Ravi Shankar way back in the 1960s.

On these intensive courses, The Bhavan's resident teacher Sanjay Guha will develop your skills of improvisation and introduce you to some rare ragas.


A Fellow of Trinity College, London, Sanjay Guha belongs to the Maihar-Senia Gharana renowned for its systematic unfoldment of a raga as well as a strict adherence to tunefulness.

Sanjay received training from Sarod maestro Radhika Mohan Maitra and received special guidance from Pandit Ravi Shankar and Deepak Choudhury.
The Tabla is North India's most popular percussion instrument for devotional as well as classical music, and even popular and folk music.


Our resident teacher Pt Rajkumar Misra will strengthen your core skills and ability to develop improvisations both as a soloist and accompanist.




A Fellow of Trinity College London, Pt Rajkumar Mishra comes from a long line of illustrious Indian classical musicians and Kathak dancers of the famous Jaipur Gharana. He represents their seventh generation.

He has toured extensively in India as well as internationally and provided accompaniment for such illustrious artists as the classical vocalist Rashid Khan and the duo Rajan and Sajan Mishra.
The Bhavan's resident teacher Sampath Kumarachary Daruri will conduct these courses:

Intermediate - Fundamental notes, Sanscrith slokas, Notu geethas, lakshanageetham,AnnamayyaBhadhrachala Ramadas keerthana, purandaradas keerthanas, Usthava sampradaya keerthana, bhajans.

Advanced - Jathiswaras Varnas Navaragamaalika Varnas, keerthanas, Thillana, JavaliTharangam

Master - Atathalavarnam,Jhampethaala varnam,Padha varnam. Keerthanas (thyagayya, Dhikshithar, Shyama sasry), Alapana, swarakalpanaThillana, javali,Kshethrayya padham
Course Tutor - Sampath Kumarachary Daruri
A Karnatic Vocalist, musicologist, and a teacher with over 35 years of experience, Sampath Kumarachary Daruri trained meticulously under his father Late Sri. Daruri Ratnamacharyulu and later under the Hyderabad brothers, Sampath has carved his own niche with over 400 performances across the world and has authored three books on music 'Sangeetamrutam', 'Keertanavali', and 'Pancharatnakeertanas' which are used widely by artists and students from India, USA, and New Zealand.
Our resident Violin teacher Balu Raguraman will develop your skills of improvisation for both solo and accompaniment and help you deepen your experience in the unique arts of Indian Violin playing.

Students will focus on core skills such the posture, the holding of the bow, creating musical phrases and learn the concepts of Ragas and Talas.

More experienced students will learn popular and rare compositions of the many traditional composers and gain insight into the bowing techniques, fingering techniques through playing exercises and the Gamakams appropriate to various Ragams.

More advanced students will learn to interact with the change of Ragams and Talams between compositions.


A Fellow of Trinity College, London, Balu Raguraman has performed extensively around the world, including concerts in the Western classical, jazz and African music traditions. Balu has worked with some of the greatest maestros of our time including Dr. Balamurali Krishna, Dr. N Ramani, and Umayalpuram Shivaraman. He is also involved in The Bhavan's special music series "Bhinna Abhinna", a collaborative project featuring musicians from different genres and styles.
The Bhavan's resident teacher M Balachandar will focus on improving core skills and improvising. All courses will cover playing Mridangam for both solo and accompaniment.


Intermediate – Sound technique, compositions, rhythmic variations.
Advanced – Mridangam solos in various Talams, the formula of creating a composition
Masterclass – Creating a composition, Nade variations, mridangam variations.
A multi-talented performer and teacher, M. Balachandar has accompanied some of the greatest Indian classical musicians including sitar legend late Pandit Ravi Shankar and the famous Dr. Balamurali Krishna.

Several of his former students have gone on to become successful professional artists including Pirashanna Thevarajah who has toured with sitar player Anoushka Shankar.
Bharatanatyam - £175
(Inc music)
Bharatanatyam may be the oldest classical dance tradition of India, with a rich history dating back almost 2000 years. It initiated in the Hindu temples of Tamil Nadu and eventually flourished in South India.


Our resident teacher Prakash Yadagudde will develop your skills of improvisation and accuracy of posture, rhythm and musicality.
Course Tutor - PRAKASH YADAGUDDE
In a career spanning more than 30 years, Guru Prakash Yadagudde has played a key role in the field of Bharatanatyam in the UK and taught over 500 dance students, some professionals in their own right today, including Nina Rajrani MBE, Subathra Subramanium, and Mayuri Boonham.

As a choreographer, his productions communicate successfully and effectively with a diverse range of audiences.
Kathak
Beginners Intensive (Adult)
£325

This is a 3-week intensive course that will prepare participants for direct entry to the Bhavan Diploma 1 full-time course in September 2021. Suitable for ages 14+.

There will be a short assessment on the last day of the intensive.


Mon: 7:15pm - 8:45pm
Tues: 7:15pm - 8:45pm
Wed: 7:15pm - 8:45pm
Thur: 7:15pm - 8:45pm
Sat: 09:30 - 11:00
Sun: 09:30 - 11:00
COURSE TUTORS - Dhiya Arora & AMUN BHACHU
Dhiya Arora and Amun Bhachu are a Kathak teaching duo who trained as students at The Bhavan under Guru Shri Abhay Shankar Mishra. Dedicated to the Guru Shishya Parampara (Teacher – Discipline Tradition), they started teaching at The Bhavan from September 2017 under his continued guidance. Dhiya Arora presented her Kathak Rang Manch Pravesh in April 2014 and Amun Bhachu in June 2018.
Having performed in various Kathak productions in the UK and India including prestigious venues such as the Royal Festival Hall, Queen Elizabeth Hall and House of Commons. They both bring over 10 years combined experience as performers and teachers. They aim to ignite strength, self-discipline, knowledge, passion, personal growth and emotional expression through the classical methods of Kathak practice.
Kathak
Kids (7-13) Beginners Intensive
£140

This is a preparatory course for younger dancers (ages 7-14) and can lead to the Kathak Children's Beginners classes in Sept 2021.


TIMINGS
Mon - Thur : 6pm - 7 pm
COURSE TUTORS - Dhiya Arora & AMUN BHACHU
12 July - 1st August (Sat, Sun & Wed)

TIMINGS - Advanced
Sat & Sun: 13:00 - 14:30
Wed: 17:00 - 18:30

TIMINGS - Master
The Bhavan's resident teacher Sajali Roy will cover:
Influence of Ragas on Bengali Music

How to sing Raga-based songs in different ways eg. Tagore's & other categories of Bengali music

Use of taan sargam in double tempo in Raagpradhan songs
Course Tutor - SAJALI ROY
Sajali Roy's career began as an artiste for All India Radio Kolkata and has directed, performed and been a judge in music shows and competitions in India, Bangladesh, East & West Africa and in the UK, including Southbank Centre, Nazrul Centre and for national television on Doordarshan in India. Her gurus include the late Dr. Jamini Nath Ganguly, late Dr. Biman Mukhopadhay, late Maya Se, Pt. Ajoy Chakraborty and Jharna Banerjee.
A qualified Sangeet Prabhakar (teacher), she teaches Rabindrasangeet and other Bengali song-forms such as Nazrul Geeti, Dwijendra Geeti, Atul Prasadi, Rajnikanth and Raag Pradhan to students of all ages.
ODISSI - £120




12 July - 25 July
Odissi originated in the Hindu temples of Odisha – an eastern coastal state of India. The theoretical foundations of Odissi trace back to the ancient Sanskrit text Natya Shastra, and its existence in antiquity evidenced by the dance poses in the sculptures of Odisha's Hindu temples, and archeological sites related to Hinduism, Buddhism and Jainism.

The Bhavan's resident teacher Katrina Rute will
run a two-week short course suitable for Intermediate and Advanced level students.
DATES
12
July
- 25 July ( Mon, Wed, Fri, Sun)
TIMINGS
Mon, Wed, Fri - 7 pm - 8 pm
Sun - 11.15am - 1.15pm
Course Tutor - KATRINA RUTE
Katrina Rute is a versatile dancer trained in several Indian classical dance styles, with a Master's degree testifying to a solid theoretical base in all aspects of Indian dance. Anette Pooja, Swapnokalpa Dasgupta, and Urbi Basu have been her Odissi gurus. Rute has been teaching dance for more than 15 years, giving regular classes and workshops for different age groups, as well as performing nationally and internationally for numerous cultural events and TV shows, including venues such as British Museum, Southbank Centre, The House of Commons and House of Lords.
"Making the Difficult Easy"
Body Conditioning and Injury Prevention for Dancers
£50
Sat 17th and 24th July
This ZOOM only course is for dancers of all disciplines and levels and will focus on body conditioning, posture and injury prevention for dancers.

DATES
Saturday 17th and 24th July
TIMINGS
11:15 - 13:15


Course Tutor - Richi MoHANTY

One of the senior Bhavan Odissi dancers Richi Mohanty has dance experience for over 10 years. She has been training in the Kelucharan Mohapatra style of Odissi under Katrina Rute at the Bhavan in UK. Richi received early dance training in Odissi, Bharathnatyam and Kathak in India and later continued with classical ballet and contemporary dance forms while teaching kids. With strong roots in Yoga, she believes routine body conditioning is the secret to a dancer's life.
SPOKEN HINDI - £75


TWO-WEEK COURSE
Online Only
This is an introduction to spoken Hindi and is suitable for complete beginners. You will learn basic vocabulary and simple grammar through the spoken word. No previous knowledge of the language or the Hindi script is required.


Spoken Hindi will run on ZOOM for TWO WEEKS between 19th July and 1st August according to the following timetable:


Tues: 18:00 – 19:15
Thurs: 18:00 – 19:15
Sat: 11:00 – 12:15
Sun: 11:00 – 12:15


The Bhavan's resident teacher Indu Barot will be leading this course.
SANSKRIT - £75


TWO WEEK COURSE
Online only
This introduction to spoken Sanskrit is suitable for complete beginners. You do not need to be able to read the script or speak any Sanskrit. You will cover basic vocabulary and basic grammatical structures all via the spoken word.


Spoken Sanskrit will run online for TWO WEEKS between 19 Jul – 1 Aug 2021 according to the following timetable:


Wed: 18:00 - 19:15
Thur: 18:00 - 19:15
Sat: 15:00 - 16:15
Sun: 15:00 - 16:15


The tutor for this course will be Dipak Shah.
WATCH SUMMER SCHOOL DISCUSSIONS FROM PREVIOUS YEARS
Frequently asked questions
Can I study all courses online?
Yes. We will endeavour to provide online instruction for all courses, even at the weekend.
How can I purchase multiple courses?
Multiple courses should be purchased individually. If you wish to apply for a discount code, please contact bihari@bhavan.net who will guide you through the sales process.

Full shopping-cart capability will be introduced before the start of the new term in September 2021.
Is it safe to return to in-person activities?
As of May 2021, the UK Government's "Roadmap" for lifting Coronavirus restrictions suggests that it will safe to undertake activities such as Summer School as from 21st June 2021. However, since this date is not fully confirmed we are planning at least a phased approach to restarting live classes.

If the lifting of restrictions is delayed then plans may have to change and we will communicate with you if this is necessary.
CORONAVIRUS

GUIDANCE

Where activities take place in-person at The Bhavan, participants should expect additional precautions to be in place.

These

ma

y include:



Changes to class locations. Some groups may be using the Auditorium and the Gallery

Staggered start-times to classes

Staggered entry and exits

One-way systems in place inside the building

Wearing of masks while moving around the premises or in some classes

Maintaining a 2m distance inside classrooms, corridors and shared areas such as reception

Closure of changing facilities

Closure of canteen facilities. You should bring food and drink with you.

Please avoid sharing instruments, books, music or food.

Drop-off only. Parents and other family members will not be permitted to wait inside the building during classes


In addition, standard COVID precautions should be practiced:



If you feel ill or have symptoms of Coronavirus please stay at home and follow procedures for isolation or seeking additional medical assistance

Please wash your hands on entry to the building and regularly throughout your visit

Hand-sanitisation stations have been installed on all floors of the building and these should be used regularly


Lastly, official guidance is updated almost every day, so please be prepared for some arrangements to change between now and Summer School. We will keep you informed if there are any alterations to plans.