VIDYAA MAGNA
IMMERSIVE LEARNING FOR
SOUTH INDIAN MUSIC & DANCE
For today's artists, the challenge of immersing oneself in a long-established cultural tradition is a formidable yet rewarding one. As modern artists, how do we legitimately interpret compositions that may be centuries old?

We approach this by combining live seminar and recorded sessions to explore oral traditions handed down through generations. We'll focus on iconic historic figures – composers, choreographers, musicians and patrons - whose vision shaped South Indian music and dance as we know it today. Their legacy has inspired countless generations of artists and continues to influence practitioners today.

This is the first part of a dance professional series that will go on to explore other parts of the Margam structure consolidated by the Thanjavur Quartet: the Varnam, Padam, Javeli and Tillana.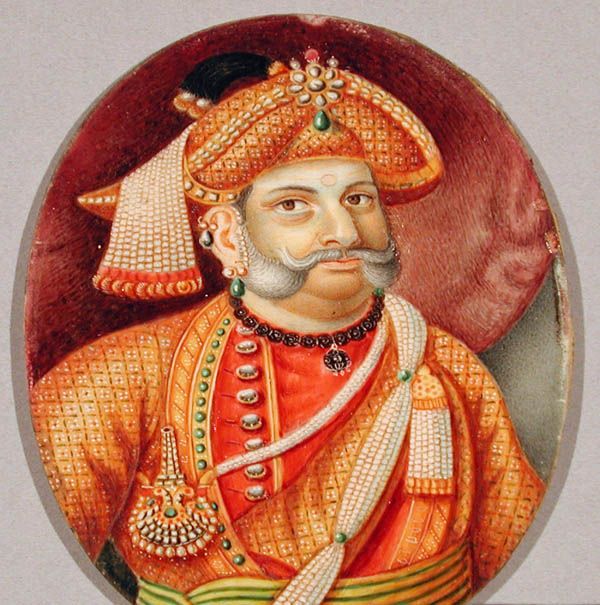 LEARNING
IMMERSe INTO THE RESOURCES AND LEARNING MATERIAL IN YOUR own TIME
LISTENING
unlimited access to the talks and online lessons delivered by experts
SHARING
Opportunity to interact with the scholars and teachers
1. Live Webinar
CONTRIBUTIONS OF MARATHA KING SARABHOJI II

*** Please note, this webinar took place on 31st July 2021. A recording is now available. ***

STELLA SUBBIAH
Artist Development Lead, Bhavan London

In conversation with:
JUSTIN MCCARTHY
- Professor of Performing Arts, Ashoka University, New Delhi.
PROF. K SAI SANKAR - Rtd Principal of Kalakshetra.
LUDWIG PESCH - Author of The Oxford Illustrated Companion to South Indian Classical Music.

Most familiar among the historic figures that shaped the repertoire of South Indian Dance are the "Tanjore Quartet" four brothers patronised by Maratha King Sarabhoji II at Thanjavur.
The Maratha rulers of Thanjavur, obliged to engage with the European powers set to control India's coastal trade routes from Madras, fostered diversity by making music and dance the hallmarks of a more cosmopolitan South India. As a result, creative minds of the time enjoyed unprecedented freedom to innovate while preserving the very best tradition had – and still has – to offer to performing artists in search of new horizons.


The webinar explores the sound quality and artistic intent passed down through the oral tradition and the unique regionality of two dance compositions, Jathiswaram and Shabdam.We will begin to show how we might reimagine the birth of these pieces in the Thanjavur Court and how this can influence modern interpretation and performance.
STELLA SUBBIAH
Artist Development Lead,
The Bhavan
LUDWIG PESCH
Author of The Oxford Illustrated Companion to South Indian Classical Music
K. SAI SANKAR
Rtd Principal of Kalakshetra
JUSTIN MCCARTHY
Professor of Performing Arts, Ashoka University Delhi
2. Online Classes
DYNAMICS OF JATHISWARAM, SHABDAM

Available for view & download after the webinar on 31st July 2021.
8 HOURS OF UNIQUE ONLINE PRE-RECORDED CLASSES
Including
Sollukattus and Jathis
with PROF K. SAI SANKAR


Since his childhood, Prof Sai Sankar has been steeped in the oral tradition of temple prayer of his birthplace in Palakkad on the borders of Tamil Nadu and Kerala. The devotional and fundamentaly embodied musicality of his artistic journey has profoundly influenced his studies, performance, writing and teaching.

During his time at Kalakshetra, Sai studied under iconic figures such as Vidhwan Puthucode Krishnamurthy and M.D. Ramanathan, himself a student of the master Tigre Varadhachariyar. Sai's final teacher was S.Rajaram, grandson of Mysore Vasudevachariya the composer of many Kalakshetra dance dramas. Sai's unique lineage engenders his artistic work with profound insights into these traditional pieces. These classes will help you to improve your listening skills and begin to reveal different methods of translating these compositions into your body.

Sai regularly composed and sang for dance including Rukmini Devi's dance dramas. You will be learning how text can be intepreted in multiple ways for dance and how each song can be emotive and influential both upon contemporary choreography and performance.

This is a unique opportunity to learn from one of today's acknowledged masters of Karnatic music and we enourage all dancers and musicians to join us.

All these materials will be available for view online from 31st July - 31st Aug 2021. You can also download all the materials to keep.
Frequently asked questions
Can I study all courses online?
Yes. the entire project will take place online.
The online classes will be made available after the webinar on 31st July 2021.
Is there a specific time to complete the course?
The course materials can be purchased now until 10th August 2021 and will be made available immediately after the webinar. You can view all the courses online until 31st August or download them to a local device to keep.
Can I interact with the scholars?
Yes. The webinar will be live, and you will have the opportunity to ask your questions to the scholars and teachers and talk to them in the Q&A session at the end.
Can I attend only the live webinar or only the classes?
Yes, You can attend either the webinar, the classes or both for a discount price. Please see the purchase links towards the top of this page.